Ferry Booked!
21.11.2022 - 12.12.2022
The first step to an adventure was to book the ferry. After checking a few sources we have opted for the P&O Dover-Calais-Dover service in late November, returning mid-December.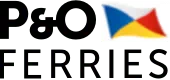 It cost extra to go in the Pet Lounge but for us it is worth it rather than have Reggie left to his own devices in the Van. I am sure that he will be okay and will sleep for the crossing but who knows? He might bark all the time and get stressed. By the time we go across he will be 12 years old. He has a heart murmur as well.
Next job is to decide where we are heading towards. I would prefer to give Spain a try. The experts on Motorhomefun agree that the west coast plod across France will be the warmest and less chance of ice and even snow. To get to the Med from there will require a run across France to the north of the Pyrenees and then across the border south of Perpignan.
I think we need to do this over a number of days, maybe three or four overnights on the way down. It's an adventure not a race. No prizes for high miles a day.
This is actually the route we are taking, for the most part, when my brother and I go to Aragon for MotoGP. Except we will get almost to Biarritz and then head over the mountains. That will be a no-no in the van!
The only fixed dates at the moment are the ferries in and out of France.
Where to stop. In November and December?
I do like the idea of "aires" but looking at the various apps and websites there are so many that are getting one star out of five reviews. Loads shown as overnights are in fact height barrier to mean we can't get in or they aren't very nice and a haven for yobs. But they are free.
So instead I have thought that Camping-Car Park sites look a better bet. I posted about them on the forum and someone replied to say that they would be too tight to pay for an overnight..... I guess after spending £45k or more for a van you need to save a tenner a night? Actually €10 at a lot of sites.
In "Awaycation France" in June and July this year I wanted to pack as much into the fortnight plus including some longer stays at sights for R&R. I found that what would be easy in car or even on a motorcycle was actually too long a distance in a larger vehicle like the Van.
I have currently only set a target of the France/Spain border on the Mediterranean at Le Perthus to see the route that Google Maps will produce. Non-Toll and definitely no unpaved! From Calais Port it is around 800 miles so we'll need to break that up in manageable chunks.
Posted by InvictaMoto 21:26 Archived in France Tagged france awaycation awaycation_winter_sun_2022